Rites of Spring
Santa Cruz Symphony
Saturday, October 27, 2018 at 7:30pm at the Civic Auditorium
Sunday, October 28, 2018 at 2:00pm at the Henry J Mello Center


An intoxicating survey of La Belle Époque, the Santa Cruz Symphony's second program of the season features music from a Russian in Paris, with Stravinsky's revolutionary Le Sacre du printemps (The Rite of Spring); an American in Paris, with Gershwin's jazzy An American in Paris; and a Parisian in Paris, with Debussy's exquisite Prélude à l'après-midi d'un faune (Prelude to the Afternoon of a Faun).
Mello Concerts: Online/Advance ticket sales for Sunday matinee concerts at the Mello end at 7:30p.m. the evening before the concert. Any remaining tickets available at the door.
Students are eligible for $15 tickets 90 minutes prior to each performance. Students must be under 30 and present valid student identification. Tickets subject to availability for all seating sections.
Children under 6 not allowed at Symphony concerts.
ID required to claim Will Call tickets. If you choose to have your tickets mailed to you and you do not receive them, please contact the Civic Box Office prior to the day of show.
Cameras & recorders are not allowed at Symphony concerts. Please review General Event Policies for exclusions. All sales are final; No refunds.  Exchanges can be made between venues for the same concert only, exchange fees may apply.  Any exchanges must be made by the Tuesday prior to the concerts.

Wheelchair Accessible and Accessible Companion seats are available in all price zones in the orchestra floor seating.
Tickets are subject to service charge which is included in the Grand Total in the Shopping Cart (after seats are selected).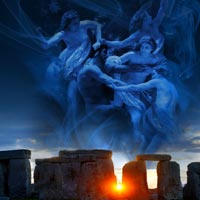 831-420-5260 | Tues-Fri 11am-6pm
307 Church Street | Santa Cruz, CA 95060